It's been a busy few weeks here at Kelly Cuts Paper H.Q. As well as my exhibition 'Pieces' which has been running since last month, I've also been working on some new products.

Firstly, we have a wonderful opening night at the Kickplate Gallery. 'Pieces' has received lots of wonderful feedback from the public and has led to me being offered some very exciting opportunities, one of which is to illustrate a children's book. It's literally a dream come true for me, and I am so excited about it!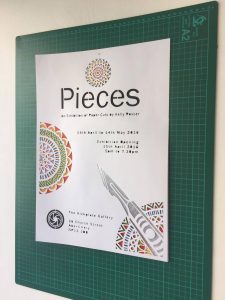 Here are some of the 'pieces' on display at the Kickplate Gallery.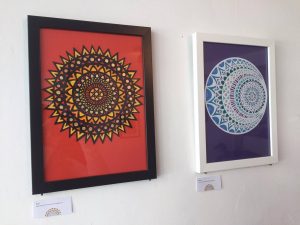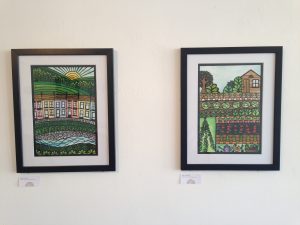 As well as the exhibition, I have been working on a new range of craft products, including these clear stamp sets. It's taken me a while to develop these, and the first set I'm releasing the 'Love Mandala' set first.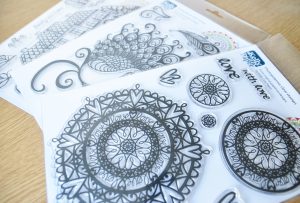 Here are some action shots of how these stamps could be used, they are perfect for papercrafting and card making, any crafts where you would usually use a rubber stamp.
I have a wonderful tester who trials my products for me (my Mum), and she made these gorgeous cards. This one was made using the different size stamps to create this beautiful layered design.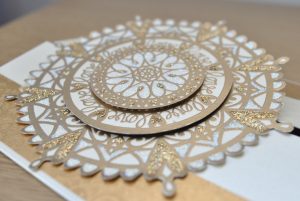 As you can see from these photographs, there are endless possibilities of how you could use these stamps!
The Love Mandala stamp set is now available in my Folksy shop here, with more designs to follow soon.
Hope you love them as much as I do!
Kelly x